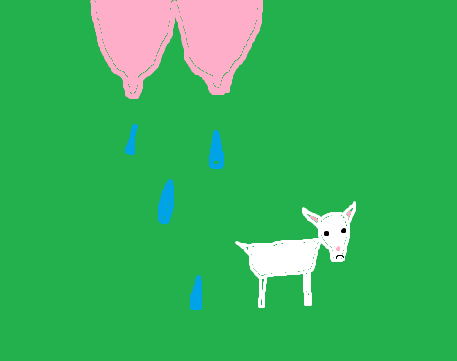 the udders are crying human tears.
Dear Sarah

Thank you for your e-mail and interest in St. Helen's Farm.

We are of course delighted to hear that you are enjoying our products.
Unfortunately, we do not have any free samples to send out at this time.

Kind regards

Jackie East
St. Helen's Farm
I told her it is my birthday soon and a t-shirt with a picture of a goat on it would make a wonderful present.
in good news my boyfriend hasn't written to anyone yet, although he told me he is inventing various characters.
I'm off for a smear, more later.