I was talking to my boyfriend this morning (it was late night for him, as he lives in Los Angeles), I had been awake all night and was telling him that in the midst of my insomnia I had started to write to some of my favourite companies and tell them how great they are, and that I would probably be getting some wonderful freebies in the post soon.
here is a picture of us together
He kindly offered to proof read any emails before I sent them because HE WOULD BE BETTER AT IT THAN I AM, MORE CHARMING.
naturally, now we are having a competition over the next 10 days to see who is the best at this and can get the most free stuff.
this is what I hope this picture to look like in ten days time.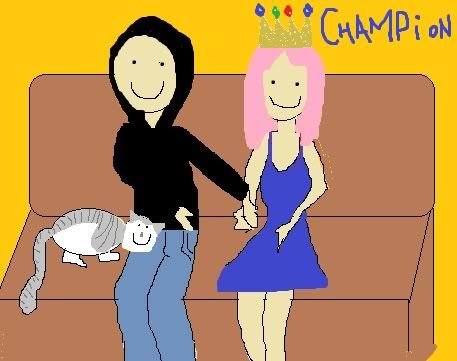 I will keep you posted.